Hi,
There are so many people in the world, some of them become great by their actions, principles and discipline. It took a time a time to become a great person and for that you have to make constant efforts like APJ Abdul Kalam did.
Dr. Avul Pakir Jainulabdeen Abdul Kalam,
not only having a long name but also a long legacy.
Today I'm going to make reviews on his written book (My journey-Transforming Dreams Into Action). Which is written by himself Dr. Kalam.
I'm gonna tell you, his life in details after reading book (My journey), Which extremely impressed me a lot..
*Initially Dr. Kalam tells us about him in first page, which stated as..He was born on 15 October, 1931 at Rameswaram. Born in Tamil-Muslim family, who barely had two meals a day. Dr. Kalam's father was an Imam at Rameswaram Mosque and he also had a boat which took the Hindu people back from Rameswaram to Dhanuskoti and Dhanuskoti to Rameswarm. And his mother Ashiamma was a house wife.
* As born in Muslim Family, his father gave him all rites and sent him school to study. He also mentioned that as Ramnathswamy temple was only few steps away from his home and the priest of Ramnathswamy temple, Pakshi Lakshmana Sastry was not only the priest of that temple was also has very deep knowledge about his Vedic Culture, his father and Sastry ji was a good friend
*Kalam also has a deep knowledge of Koran,Vedas, Gita, Holy Bible..He reads all of these and you'll find some shlokas and verses in his book which is written in Gita, Bible and Koran.As he was a true secular.
* Dr. Kalam describe one incident that took place in his childhood when he was in third standards at the age of 8. His best friends Ramanadhan Shastry , Aravindan and Sivaprakasan. All of them were Brahmin's , In fact Ramanadhan was the son of Shastry ji. They all live together during the all time of school and sit together on one bench in front row.
One day, they all were very curious about their new teacher in school. And when the teacher came, he saw a in front row one-muslim boy with his skull cap on his head sitting with some brahmin's boy.
At that very moment Kalam was asked to leave that seat and go back to last row. At that time Kalam and his best Ramanadhan both cried whole day and told their father's about what teacher did to them?
*Immediately their parents visits to school and condemned the incident harshly in front of whole school and asked the teacher "how did you become a teacher? A man who discriminating the society, how can he become a teacher? Then finally teacher realizes his mistakes and apologize for what he had done to their child.
*In his book Kalam wrote that his father used to wake up at 4 am. When all people sleeps my father wakes up at 4 and go to his morning walk and take a look to mosque, because he was very devote and sharing immense faith in God.
*One Incident that Dr. Kalam wrote in his auto-biography and which is very close and touched my heart was "On one night when Kalam was hungry and he asked for food to his mother and his mother made a chapatti and he ate all chapatties and nothing left for her mother to eat, and then his elder brother scolded on him and said (you have eaten all chapatties and that's why our mother having nothing to eat and tonight she'll go hungry) then Kalam realizes that
"
a mother is the one who can give everything to her child without thinking for a moment."
That night Kalam was full of guilt and he feels the shame to face his mother.
*When Kalam was 8 years old he did the job of selling Newspaper, as his family condition was not well enough to survive. For further studies Dr. Kalam went to Ramnathpuram and got admission in Schwartz Higher Secondary School. For a first time Kalam goes outside of Raeswaram. And over their he completed his Higher Secondary level Education.
*For further education Dr. Kalam went to Madras Institute Of Technology(MIT) to pursue the education in Engineering. To get admission in MIT he needs the sum of 600 rupees at that time, but as his family condition was not such as he could ask for money from the family.
* Then his sister
Zohra
arranged the money for him by mortgaging her jewelry and give him money to get admission at MIT. At that time Kalam stated
"Nobody in the world has ever done such a selfless thing for me"
that directly touches the heart of mine.
*In this book Kalam also mentioned about his two mentors-
Ahmed Jalalludin & Dr. Vikram Sarabhai.
As
Jalalludin
was his brother-in-law who always motivates him towards study and gives him some remarkable lesson for his life. When Kalam was leaving for USA for six months training programme at NASA. Jalalludin came to drop him at Mumbai Airport where Kalam was overcome by his sentiments and his love for them and tears filled his eyes. Then Jalalludin said-
"Abdul, we have always loved you, and we believe in you. We shall be always proud of you."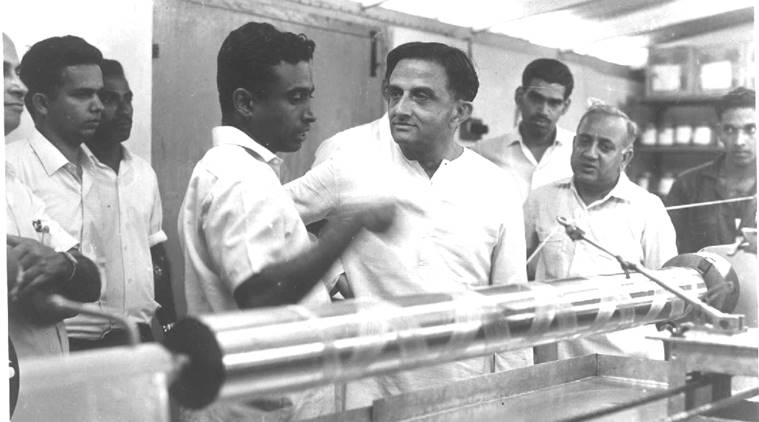 Dr. Vikram Srarabhai
was his second mentor of his life. Kalam met him first at when he was called for interview by INCOSPAR for the position of Rocket Engineer. Kalam was interviewed by Dr. Sarabhai, who was deputy secretary of the Atomic Energy Commission. This interview set the tone for Kalam's future relationship with Dr. Sarabhai. Kalam stated that
"Dr. Sarabhai was a legend and has the quality of leadership and he was able to see and pick the potential of youth and give them his guidance. Inside Kalam feels that there is a man who was not recruiting just an Engineer, rather he was looking for kalam's potential and investing his time and career in him."
*
Kalam wrote about his failures too. As he wants to join Indian Airforce and for that he gave an interview at Dehradun and not selected as their was only 8 places were vacant and Kalam got 9th position. After facing disappointment Kalam was very upset and don't want to live in his hotel room, so he decided to go outside for a walk and he reached to the edge of cliff over there he decided to go to Rishikesh.
In Rishikesh , he took a dip in
Ganga
and after that he visited to
Sivananada Ashram
that was locted little way up a hill. As Kalam entered in ashram he saw all sages and monks were seated all around and some in deep meditation.
*Kalam mentioned that His being Muslim doesn't affect those sages and monks and he gets all his answers of worries by sivananda himself. Sivananda explained-
"Accept your destiny and go ahead with your life, You are not destined to become an Airforce pilot. What you are destined to become is not revealed now but it is predetermined. Forget this failure, as it was essential to lead you to your destined path. Search instead for the true purpose of your existence.."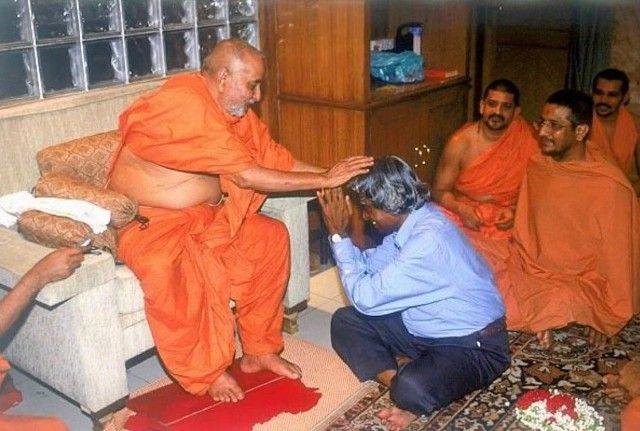 *
After receiving Sivananda thought's Kalam conclude that -
"I firmly believe that unless one has tasted the bitter pill of failure, one can't aspire for success."

*
While working for
ISRO
in the project of
SLV-3,
Kalam got the news of death of his first mentor Ahmed Jalalludin, he was not for the age of death. After hearing this news Kalam was broken from inside and reached Rameswaram. When he reached Rameswaram his father gave him a lesson which he reminds forever his life -
"Nothing happens that has not been ordained by Allah and in him we'll to keep trust and faith. Death is not something to be afraid of."

*
Within the span of three years Kalam lost his both parents and remembering praying at the mosque in Rameswaram, overcome with grief and regret for not having met his mother, father more before they passed away. But after some time the line from the Koran came to him. It told him that
"The passing away of souls in inevitable and the only constant is God:'Your wealth and Children are only a temptation whereas Allah! With him is eternal award."

*
Poetry had been one of his first loves in the realm of literature.The works of T.S. Eliot, Lewis Carroll and William Butler Yeats have played out in his mind over and over again .In the endeavors of his scientific arena, how appropriate have been these lines by Lewis Carroll:
Let Craft, ambition, spite,
Be quenched in Reason,s night,
Till weakness turn to might,
Till what is dark be light,
Till what is wrong be right.!
He stated that the three books he likes the most rest of his life - (i)Light from Many Lamp (ii)Thirukural (iii) Man the unknown
*In 1998 while Pokhran test, Kalam played an important role behind the success of Pokhran test after that media called him Missile Man.
*After being selected for President of India (2002-2007), He performed his duty with full dedication and devotion.He became the 11th President of India, his focus and ambition remained finding ways to transform India into a developed Nation. The people of India called him the People's president.And he loved by every Individual of India.
*Dr. APJ Abdul Kalma described that what he has learnt in his eight decade of life, He mentioned-
"I have learnt in my eight decade of life on this planet, it is that these moments are our true friends, joy is fleeting, whereas true happiness and calm can come to us only after intense pain, when we have confronted ourselves in the mirror of our souls and understood the self."
After getting retired from President of India he decided to go in between of youth and talk to them and encourage them for science and technology. He always tries to tell that there is nothing in the world what human can't achieve. We just need a will power to achieve those success and belief in your-self.
Dr. Kalam's Achievements:
Dr. Kalam was an specialized in aeronautical engineering from Madras Institute Of Technology. He was the one of the most distinguished scientists of India and had recieved honorary doctorate from 45 universities and institutions in India and abroad. He had been awarded for;
*Padma Bhushan (1981)
*Padma Vibhushan(1990)
*Bharat Ratna(1997)
*Kings Charles II medal (2007)
*Woodrow Wilson Award(2008)
*Hoover Award(2008)
*International Von Karman Wings Award(2009)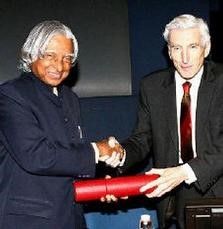 On 27 July 2015, at IIM Shillong while representing the students of IIM Shillong he fell down the ground, the staff and guard took him to the hospital where he breathed his last. As per doctors reports they revealed that Dr. Kalam had Cardiac Arrest.
And hence India lost his greatest scientist,politician,missile man,public president..
Overall, after reading Dr. kalam's journey I was deep touched by his thoughts and the way of living his life, his simplicity impressed me a lot..And one thing I can't forget ever in my life after reading his journey..
"Dream is not that which you see while sleeping it is something that doesn't let you sleep"
So here we finished about Dr. Kalam's journey of life..I hope this'll help you to find some good path and gives you the way of living a life with simplicity, dedication and devotion...
If you have any suggestions regarding this blog you can suggest me i'll appreciate your suggestion and keep that in my mind for future..And you can also like, share and comment to my blog below.
Thank you..!!!!