Hi,,
Today i'm going to write my views on best 5 books which is written by women..In the male dominated society, women are not less than anyone..Women no longer wants to keep themselves lock in a room, they want to do work as a man do... I think women have the ability to lead the world in a right way, and they can achieve those things what man can't...
World literature is full of by success stories of men. Women authors have been very far and few because women weave narratives unbridled. Stories written by women provides the subtle intensity that delight to devour..
These are some of the books which proves that women need not always be recognized as weak, powerless, fragile and soft narratives but also with those fierceness, ambition and resilience....
Here we go !!!!!
5. Born Confused : by Tanuja Desai Hidier
In 2002, this book was published,,story moves around a girl called Dimple Lala..She is an American born South Asian who can't decide where she fits in, neither she got fit herself in Indian culture nor she gets fit in American culture.
Dimple is wonderful and well-drawn. Her parents are very honest and adorable. Dimple doesn't know what to think, she spent her whole life in parents traditions, when she turn around 17 and things gets more complicated than ever,,she is recovering from a break-up and her best friend isn't around the way she used to be,, and then her parents arranged for her a 'suitable boy' of-course it doesn't go well, but later on 'suitable boy' becomes suitable because of his sheer unsuitability.
This book is about finding yourself, finding friends, finding culture and finding love..
Best Quote::
"You must live every moment of your life in such a way that if you had to live it over and over again till infinity, this would be a good thing."
4. Reading Lolita in Tehran: by Azar Nafisi
Azar Nafisi tells out her experience when she traveled Iran after the revolution and her move to America. The book focused on the classs she take in her home. during the class everyone read the western classic books including Lolita.
This class give her(AZAR) and her students the chance to breached the restriction of Islamic State, and provides the freedom to express their thoughts, individuality and opinions.
I would recommend this books to those who valued individuality, freedom and women empowerment and those who appreciate the role of women in the society.
Best Quote::
"It takes a courage to die for a cause, but also to live for one"
3. The god of small things: by Arundhati roy;

The god of small things based on childhood experience of twins,,Esthappen and Rahel ,,they belongs to a very genuine Indian family ..
As not expected events upfold, the twins and the twins have learned the lesson of how much harsh a life could be.? This book also pointing towards the issue of caste system and communism, a powerful family saga, forbidden love story and create the political drama,,which will keep you engage while reading...
Best Quote::
"That's what careless words do. They make people love you a little less"
2. Pride and Prejudice: by Jane Austen;

This book written in 1813, and it's a romantic novel by Jane Austen. The main character of this novel is Elizabeth Bennet, this book tells the difference between superficial goodness and actual goodness.
personally i like the opening line of this novel "It is truth universally acknowledged, that single man in a possession of a good fortune, must be in want of a wife" This statement sets the tone for the book..
This book moves around a getting married to whom you love not simply for economic gain, society prestige or wealth. This novels make us aware of the people like Wicham, and Darcy. Darcy is my favourite character in this novel as Darcy wins the heart of reader gradually..This book made me curious about how hatred transformed into love..it's a very good book to read..
Best Quote::
"A lady imagination is very rapid; it jumps from admiration to love, from love to matrimony in a moment."
Here we go to your number 1 novel of all time;
1. Becoming: by Michelle Obama;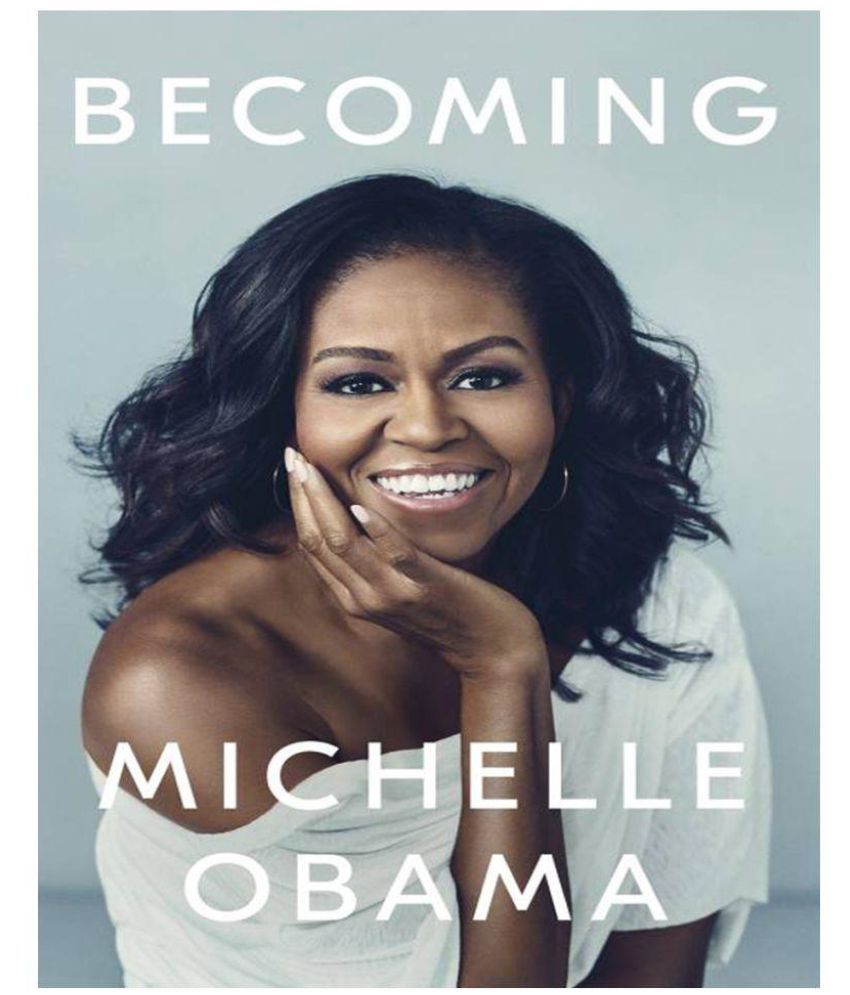 In this book "Becoming" Michelle Obama written a story of a young girl who born in Chicago and raised over there for upcoming years..It(novel) describes the journey of a girl, how she fights with the society or a discriminatory society; to found/get her voice/rights..she fights for her rights which is demolished by the society; and how she turn up as strong, fearless and confident..
This novel also gives the idea for a women that women are not less than anyone, they can achieve whatever they want.Through every words Mrs. Obama speaks to your heart and soul, relaying her life and helping you live your best life!!!
This novel shares the ups and downs, woes and success, as being a lady, in a marriage and even in her career.
Best Quote::
"Do we settle for the world as it is, or do we work for the world as it should be?"
Now we have completed the world top 5 books which is written by women,,.i hope it'll encourage you to read...
Tell me what you going to do differently in your life which pulls you towards the books you must read..
You can also share your views /ideas which i haven't mentioned to this list. And don't forget to read my next blog on Sunday..
You can comment me whatever else you want me to add in this blog,,i'll appreciate your thoughts,views and comments....
Thank you !!!!!!!